Name: Takao Senju
Nickname: Crystal Gem
Age: 20
Date of Birth: December 25
Gender: Male
Clan: Senju
Looks: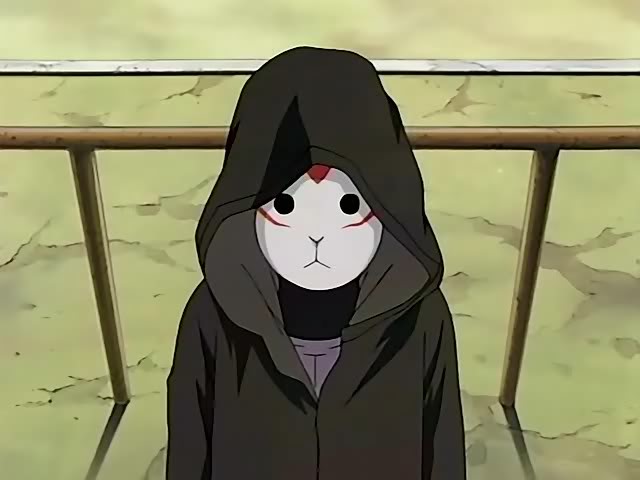 Personality: Hate people who posses power they can't countrol. Also love's useing his blade. Doesn't really like children that are young but can get use to people.
Clan Information
(please post this separately in Clan Creation also please. your clan won't be approved with your character, it has to be done aside from this)
Clan Name: Senju
Kekkei Genkai: Wood Style
Clan Symbol:
Clan History: The Senju clan is descended from the younger of the two sons of the Sage of the Six Paths. He was born with the "body" of the Sage, inheriting his father's strength of will and physical energy. The Sage's younger son believed that love was the key to bringing peace to the world. The Sage grew to favour the ideals of his younger son over those of his older son, who believed that power alone was the true key to finding peace. Therefore, on his deathbed it was the younger of the two brothers that the Sage chose to name as his successor. The elder brother, bitter and hateful at having being denied what he felt was rightfully his to inherit, attacked his younger sibling. The Uchiha clan would descend from the elder brother, resulting in the bitter centuries-long rivalry between the Senju and the Uchiha
Rank Information
Rank: A-rank/
Village: Mist
Skill Information
Skill Speciality: Ninjutsu
Main: Ninjutsu
Sub: Taijutsu
Elemental Affinity:
Special Characteristics: N/A
Jutsus
Name: Violent Water Wave
Type: Ninjutsu
Rank: C
Element: Water
Description: Water gushes out from the mouth like a waterfall and washes away the enemy. One can freely control the power of this technique with the amount chakra one releases. Having many variations, this is a basic Water Release technique.
Name: Water Release: Stormy Blockade
Type: Ninjutsu
Rank: N/A
Element: Water
Descritpion: This technique allows the user to summon a massive amount of water from the sky, crushing it into the opponent. If needed, the user can cancel the technique in an instant.
Name: Water Release: Waterfall Basin
Type: Ninjutsu
Rank: C
Element: Water
Description: This is a jutsu which creates a waterfall by developing spring water in a place without water veins and manipulating the resulting water current to form a wave. This is a very convenient technique as it can be used for training or relaxation. On the other hand, because it changes the environment on a large scale, it also has the effect of hiding one's location from the enemy by confusing them. The width of the water source, waterfall, and basin can be expended, as long as the user continues to send chakra in.
Name: Water Release: Syrup Capture Field
Type: Ninjutsu
Rank: C
Element: Water
Description: The user spits out high-viscosity, chakra-mixed water, aimed at a surface of wide scope. This is a stream of sticky liquid which can be used to form an adhesive trap that can inhibit a person's mobility. One can effectively reduce their enemy's area of activity with this technique, and has the effect of being able to take complete control over the battlefield. The normal scope of this technique is normally just a few meters, but if prepared, it is also possible to make an entire pond of starch syrup. Being caught in the technique can be avoided by channeling chakra to one's feet allowing one to walk upon it uninhibited, beforehand.
Name: Water Release: Exploding Water Colliding Wave
Type: Ninjutsu
Rank: B
Element: Water
Description: The user spits out a great volume of water from their mouth, swallowing up and crushing the enemy with the advancing surge. The user can ride the wave, allowing them to move at high speed, and attack the enemy, now swept off their feet, without fear of counter-attacks. The amount of water created is proportional to the amount of chakra used; when used with Kisame's enormous chakra, even a dry wasteland can become a small ocean. Afterward, the excess water can be used for additional water release jutsu. In the anime, Nagato performed this using Deva Path by punching the ground with water gushing out instead of spitting it out of his mouth.
Name: Water Release: Water Fang Bullet
Type: Ninjutsu
Rank: B
Element: Water
Description: A technique that deals physical damage to the enemy with a liquid mass brought forth from underwater. Its power to kill and maim is augmented by adding a spinning motion to the compactly pressured water. During fights on water, taking advantage of its characteristic ability to attack from anywhere in a 360 degrees radius, in conjunction with other techniques for distraction, confusion and so forth, this technique has an extensive array of applications.
Name: Water Clone Technique
Type: Ninjutsu
Rank: C
Element: Water.
Description: The Water Clone Technique is similar to the Shadow Clone Technique except it creates clones out of water that have one-tenth of the original person's power.[2] Like other solid clone techniques, the clones can be used to perform tasks the user is unable or unwilling to do for themselves. The range of the clone is limited however, as it can not travel very far from the original body without losing control. Like other clone techniques, if the water clones are injured enough they will revert back to normal water.
Styles
N/A
History and Roleplay Sample
History:
Academy Student/Genin Arc:
Invasion/Chunin Arc:
Jounin/ANBU Arc (Ending):
Anbu/Jinchūriki learning: